Welcome To minbr
Multiply And Magnetize Your Community And Youth With Your Masjid
Minbr is an innovative and advanced app made to help Muslims in their day-to-day lives. It includes features like Qibla Finder, Iqamah Alerts, Namaz Timings Checker, Easy Donations, and much more.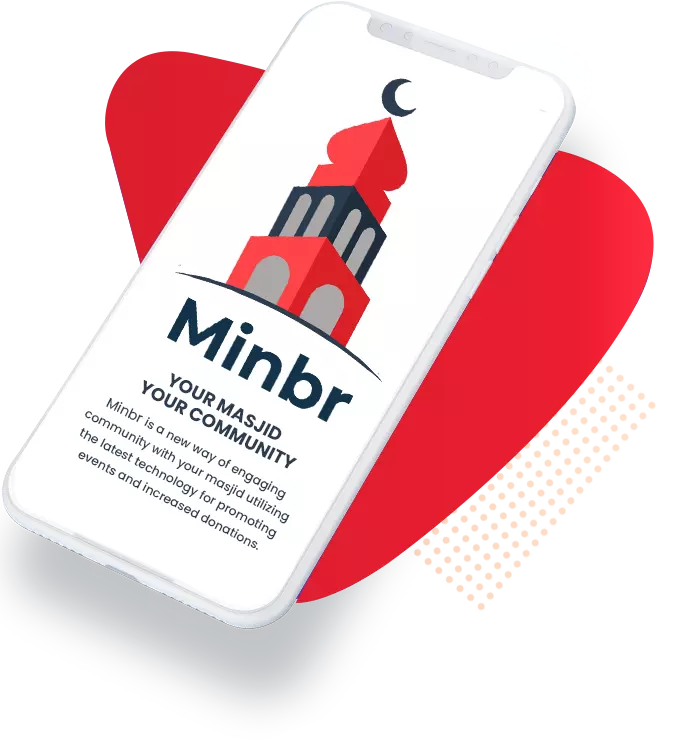 Multiply your donation with Minbr.
With Minbr you are not limited to just your Masjid, you can reach out to a far bigger audience. You can connect with the people around your masjid, your city, and you can even connect with the travelers in you city.
Experience the power of Minbr
Make use of all the great features of the Minbr App and make your connection strong with your nearby mosque.
Iqamah Alerts
Daily Iqamah Alerts based on your nearby mosque configurable by users to show alerts before Iqamah
Qibla Finder
Easily find the Qibla at any time and wherever you are and never miss your Namaz
Namaz Timings Checker
Check all Namaz Timings on your Minbr App screen
Easy Donations
Easily Donate to your mosque directly from the app
Reasons Your Masjid Needs Minbr
INCREASE ENGAGEMENT
Minbr can improve the visibility of your programs and events by folds. When you subscribe to Minbr, your masjid will be visible to the muslim community of your city.
SIMPLIFIED COMMUNICATION
Minbr provide tools that would help you engage your community and youth with two way communication such as Ask Imam or collecting feedbacks.
INCREASE GIVING OPPORTUNITIES
We should move forward beyond traditional ways of funds collection and utilize the modern mobile platforms to open new doors and opportunities to grow and sustain our centers.
SAVE TIME AND MONEY
You no longer need to manage mobile app for program updates, salah time, announcements and spend hours and money in promoting your events.
Are you ready to collect donation with new channels, and easy payment processing options?
"Minbr introducing new channels for donation collection and easy payment options for donor's which can motivate them to donate more..."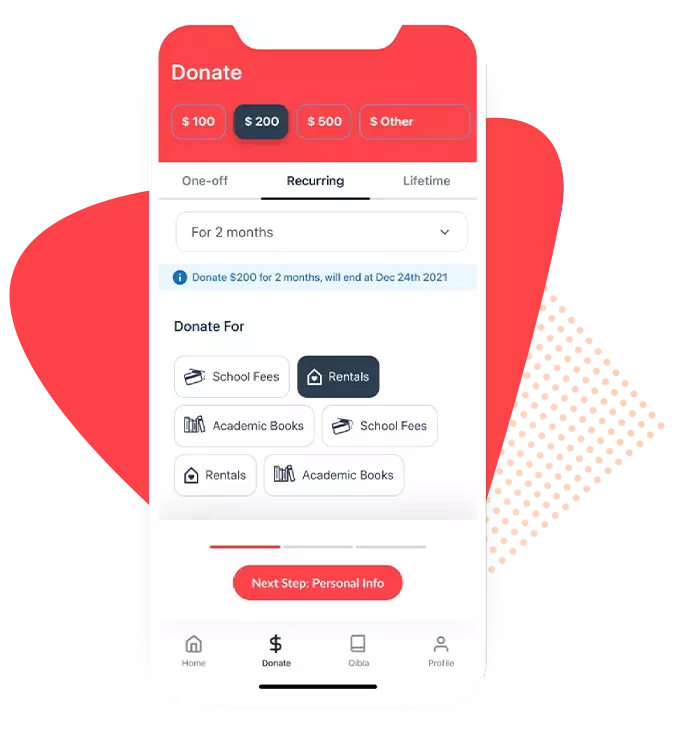 Donor Pay Support
With DonorPay by MOHID users can opt in to cover the transaction processing charges.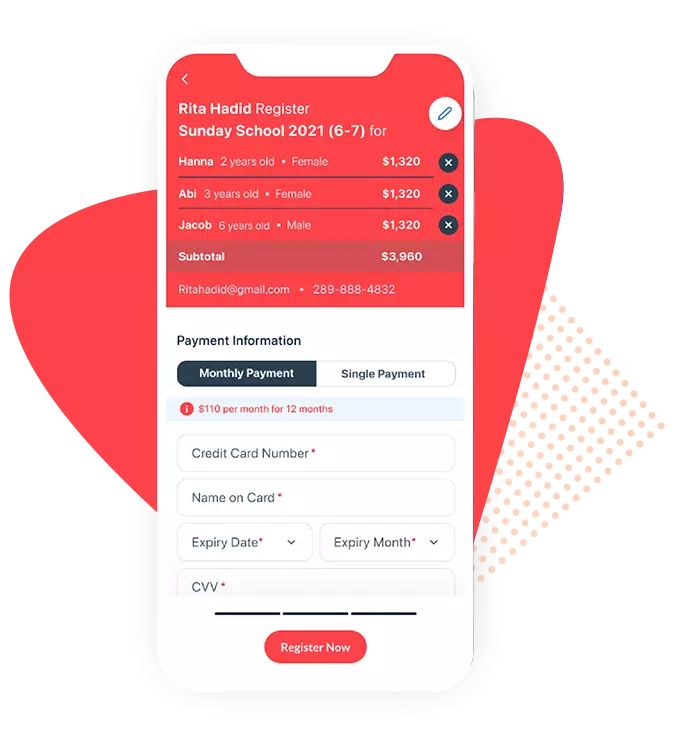 Fund Raising
Show your Virtual Fund raising events on App homepage. Users can donate while watching live video feeds and see the progress in realtime for funds collection.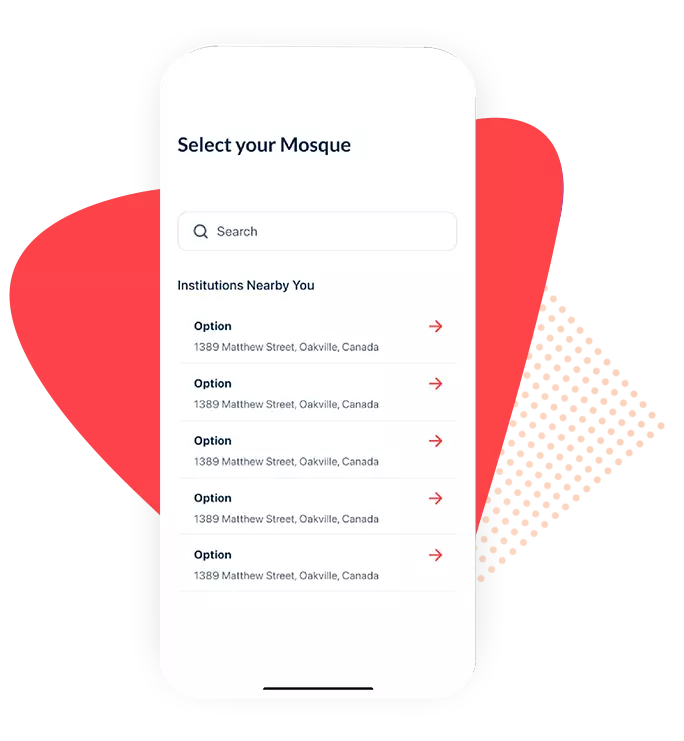 Bulletin Board
A brand new idea of Community board where Masajid can post classified ads from community members in App home page and get Ad payments using their MOHID account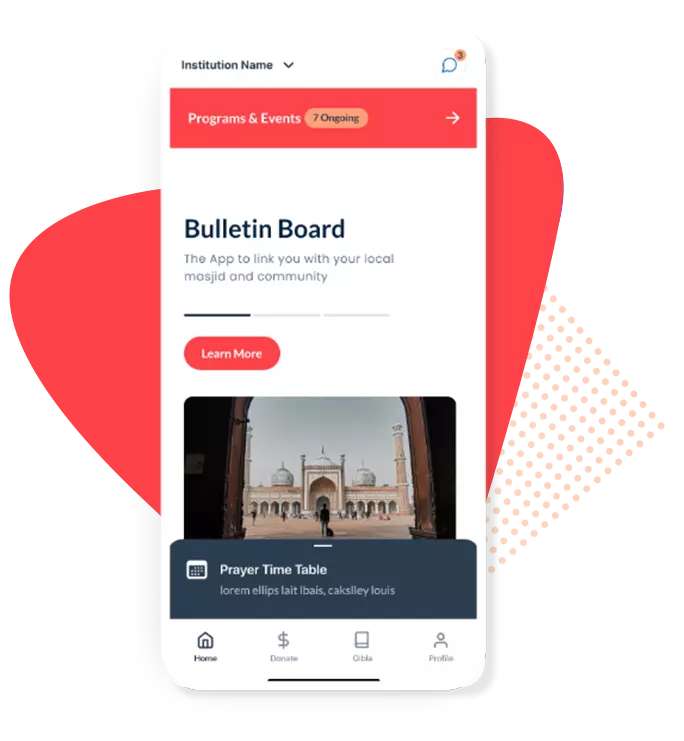 Events, Tickets
and Programs
Users can purchase Fundraising tickets, register for programs and use all the features of Events currently offered by MOHID like coupon codes



DarusSalam continues to use MOHID for the vast majority of our donation and program registration needs, and we have not encountered another such system that can be compared to MOHID and all of the features it has to offer.
Prior to adopting the MOHID system, our donation collection process was very scattered and disorganized. It was extremely difficult to keep track of donations from different sources, manage recurring donations, deliver receipts and year-end summaries, etc. With MOHID, all of these issues are resolved. The wall-mounted kiosk makes donating a breeze for our masjid members.
I want to take a moment and let all other Masjid know that this newly developed software, MOHID, specifically designed for Masjid, has cut down on the labor cost, improved revenue through the kiosk and low transaction fees and, most importantly, made our office streamlined and efficient. I also like the way these brothers support us. They are always there to help in a timely manner.
Download Our APP
APP is available
for free on APP Store
Minbr is a new way to Connecting Communities with Masajid and
open new source of revenue for Masajid.
Latest blog posts
Here you can see our top 3 latest blogs write down below.